Description



setREVStartSize({c: 'rev_slider_47_11′,rl:[1240,1240,1240,480],el:[500,500,500,400],gw:[1300,1300,1300,700],gh:[500,500,500,1000],type:'hero',justify:",layout:'fullwidth',mh:"0″});if (window.RS_MODULES!==undefined && window.RS_MODULES.modules!==undefined && window.RS_MODULES.modules["revslider4711"]!==undefined) {window.RS_MODULES.modules["revslider4711"].once = false;window.revapi47 = undefined;if (window.RS_MODULES.checkMinimal!==undefined) window.RS_MODULES.checkMinimal()}
We took the Girsan world famous 1911S Match and gave it to Noel one of our competition shooters and said break it, change it and report back to us. Noel came back and said he suggest the following changes:  ambi-safeties should be changed to a larger style thumb shield safeties, deeper forward and aft serrations, solid guide rod, thicker front bushing, put a better trigger, clean up the magazine well, G10 grips, fiber optic front sight, extended magazine release, better slide to frame fit.
We made all the changes Noel suggested and then upgraded the frame and slide to all stainless steel and added an option for a 9mm configuration.
Now you can pay a custom gunsmith to build you a custom 1911 or you can go to one of the overpriced big name 1911s and pay a lot more or you can simply buy a MC1911S Noel and put the difference into ammo, training and accessories and be ready to compete and win.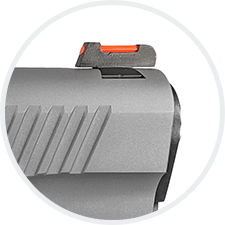 @media only screen and (max-width:800px) {.fusion-title.fusion-title-56{margin-top:15px!important;margin-bottom:!important;}}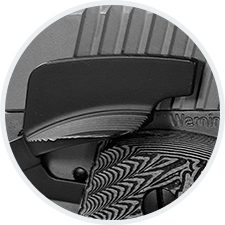 @media only screen and (max-width:800px) {.fusion-title.fusion-title-57{margin-top:15px!important;margin-bottom:!important;}}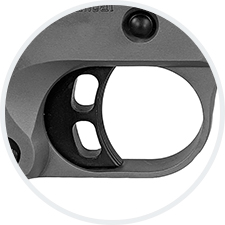 @media only screen and (max-width:800px) {.fusion-title.fusion-title-58{margin-top:15px!important;margin-bottom:!important;}}