Description



setREVStartSize({c: 'rev_slider_116_9′,rl:[1240,1240,1240,480],el:[500,500,500,400],gw:[1300,1300,1300,700],gh:[500,500,500,1000],type:'hero',justify:",layout:'fullwidth',mh:"0″});if (window.RS_MODULES!==undefined && window.RS_MODULES.modules!==undefined && window.RS_MODULES.modules["revslider1169"]!==undefined) {window.RS_MODULES.modules["revslider1169"].once = false;window.revapi116 = undefined;if (window.RS_MODULES.checkMinimal!==undefined) window.RS_MODULES.checkMinimal()}
EAA/Girsan upgrades the Regard MC Gen 3 pistol with next generation Red-Dot Optics
The EAA Girsan/Regard MC series is quickly becoming a first choice for competition shooters or everyday carry option due to its multiple configurations and upgraded features. Numbers are proving that the demand for a lightweight full-size pistol in this caliber remains relentless.
Regard MC pistol series have been proven time and again for its reliability and performance under pressure. It's known for its superior machining, smooth trigger pull, and delivering everything from a 92-family pistol but at a reasonable price.
Now available with Far-Dot Optics (4 MOA Red-Dot + Fiber Optic Rear Sight) seamlessly built in the slide for accurate and fast target acquisition. Perfect for a novice, first time gun owner or an experienced shooter who simply prefer the next generation optics over the more traditional 3-dot sights.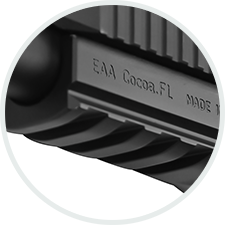 @media only screen and (max-width:800px) {.fusion-title.fusion-title-34{margin-top:15px!important;margin-bottom:!important;}}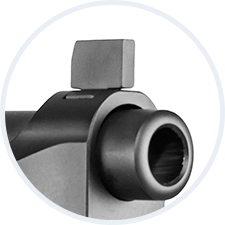 @media only screen and (max-width:800px) {.fusion-title.fusion-title-35{margin-top:15px!important;margin-bottom:!important;}}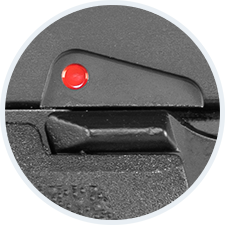 @media only screen and (max-width:800px) {.fusion-title.fusion-title-36{margin-top:15px!important;margin-bottom:!important;}}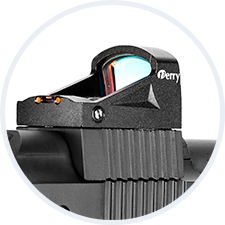 @media only screen and (max-width:800px) {.fusion-title.fusion-title-37{margin-top:15px!important;margin-bottom:!important;}}
.fusion-body .fusion-builder-column-66{width:33.333333333333% !important;margin-top : 0px;margin-bottom : 20px;}.fusion-builder-column-66 > .fusion-column-wrapper {padding-top : 0px !important;padding-right : 0px !important;margin-right : 5.76%;padding-bottom : 0px !important;padding-left : 0px !important;margin-left : 5.76%;}@media only screen and (max-width:1024px) {.fusion-body .fusion-builder-column-66{width:100% !important;order : 0;}.fusion-builder-column-66 > .fusion-column-wrapper {margin-right : 1.92%;margin-left : 1.92%;}}@media only screen and (max-width:640px) {.fusion-body .fusion-builder-column-66{width:100% !important;order : 0;}.fusion-builder-column-66 > .fusion-column-wrapper {margin-right : 1.92%;margin-left : 1.92%;}}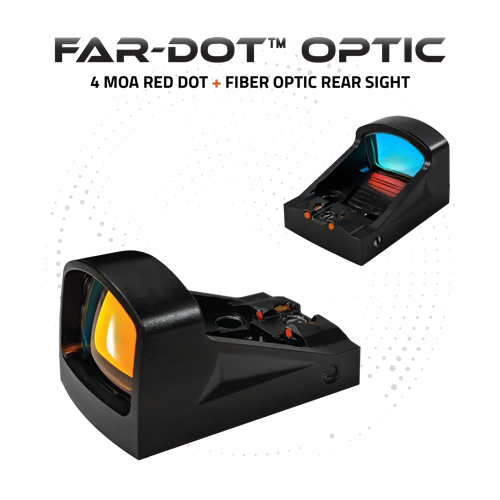 Now Available with Far-Dot™ Optic 
.fusion-body .fusion-builder-column-67{width:33.333333333333% !important;margin-top : 0px;margin-bottom : 20px;}.fusion-builder-column-67 > .fusion-column-wrapper {padding-top : 0px !important;padding-right : 0px !important;margin-right : 5.76%;padding-bottom : 0px !important;padding-left : 0px !important;margin-left : 5.76%;}@media only screen and (max-width:1024px) {.fusion-body .fusion-builder-column-67{width:100% !important;order : 0;}.fusion-builder-column-67 > .fusion-column-wrapper {margin-right : 1.92%;margin-left : 1.92%;}}@media only screen and (max-width:640px) {.fusion-body .fusion-builder-column-67{width:100% !important;order : 0;}.fusion-builder-column-67 > .fusion-column-wrapper {margin-right : 1.92%;margin-left : 1.92%;}}
.fusion-body .fusion-builder-column-68{width:33.333333333333% !important;margin-top : 0px;margin-bottom : 20px;}.fusion-builder-column-68 > .fusion-column-wrapper {padding-top : 0px !important;padding-right : 0px !important;margin-right : 5.76%;padding-bottom : 0px !important;padding-left : 0px !important;margin-left : 5.76%;}@media only screen and (max-width:1024px) {.fusion-body .fusion-builder-column-68{width:100% !important;order : 0;}.fusion-builder-column-68 > .fusion-column-wrapper {margin-right : 1.92%;margin-left : 1.92%;}}@media only screen and (max-width:640px) {.fusion-body .fusion-builder-column-68{width:100% !important;order : 0;}.fusion-builder-column-68 > .fusion-column-wrapper {margin-right : 1.92%;margin-left : 1.92%;}}
.fusion-body .fusion-flex-container.fusion-builder-row-23{ padding-top : 0px;margin-top : 0px;padding-right : 30px;padding-bottom : 0px;margin-bottom : 0px;padding-left : 30px;}